Sales Associate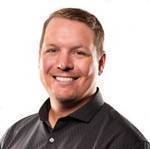 Contact Information
Office Phone:
515-232-6175
Email:
ben@engelmanteam.com
About Me
Professional Accomplishments
Served in the US Navy from 2004-2009
Served in Afghanistan in 2008 and received the Meritorious Service Metal
Have owned multiple business' over the last 7 years
Areas of Service
Story and Boone County
Fun Facts
My Wife (Teresa) and I have 4 kids (Molly, Max, Maggie and Marcus) and a dog. We were born and raised in Central Iowa. Both graduated from Ballard High School. We live in Colorado for almost 6 years and moved back to Iowa to raise kids and be around family.
Real Estate Specialization
Growing up I was taught a construction background (from framing to roofing). This is handy when showing homes to clients. I enjoy the hunt when it comes to finding my buyers their perfect home.